Skip Navigation
Website Accessibility
Aisles and Aisles of Fabrics!
Stroll through our aisles and discover fabrics of all kinds: cork, cotton, canvas, linen, lace, spandex, denim, vinyl, oil cloth, faux leather, felt, rayon, flannel, knits, double cotton gauze, quilt backs, pre-cuts, fat quarters, etc. Sign up for our Newsletters & Instagram to stay up to date with new products in stock!
The complete collection of Bella Solids:
Large Bolts of Upholstery fabric, Cork, Oil Cloth, Black-out, vinyl, pattern making paper (thin & thick), Batting by the bolt and pre-packaged.
Remnant bolts of wool, silk, lace, etc.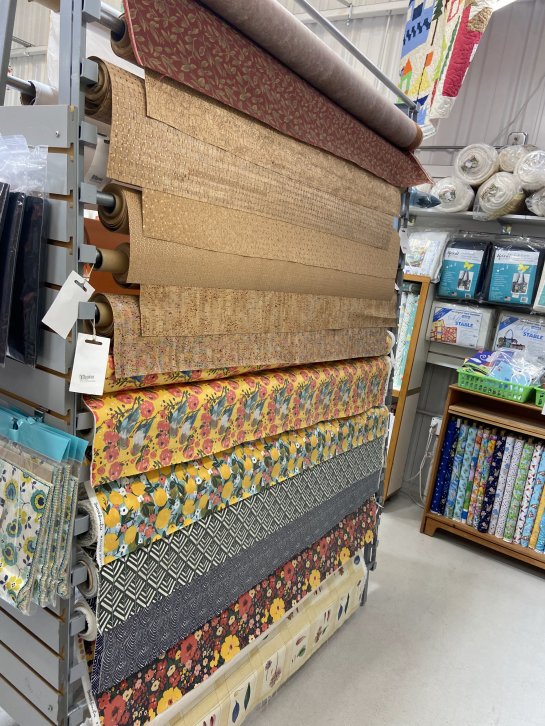 Christmas, Halloween, Thanksgiving, Hanukkah, Valentines Day, and other holiday fabric!
Batiks, 100% Quilting Cotton, Light Garment Cottons, Laces!
Fat Quarters & Interfacing!
Kids Printed Fabrics, Kids Printed Flannels, Ruby Star Society, Alexander Henry, Kaffe Faucette, Aboriginal Prints, Indonesian Rayons and Prints, Windsor Fabrics, Free Spirit, and so so many more brands and styles!